Description
Ideal for refreshing and cleaning faded and gray wood

Suitable for all woods in the interior and external area

Ideal for removing dirt, debris, green coverings etc.

Suitable for old and new garden furniture, wooden terraces, equipment houses and much more

Made in Germany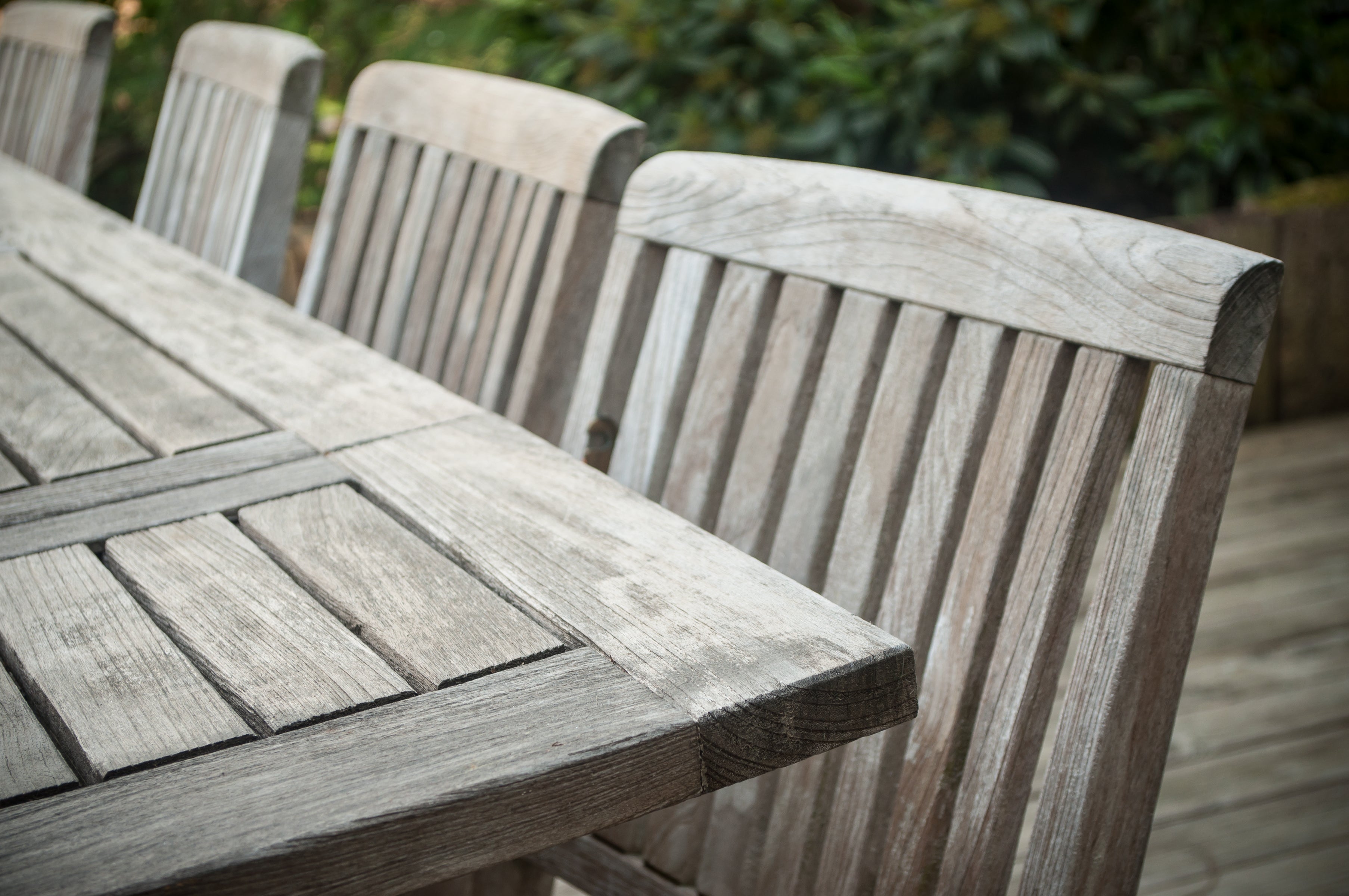 Teak Cleaner Wood Protection Garden Furniture Care Reviver Decking W203 1-10L
Refreshes wooden surfaces and removes green deposits, deposits and other impurities. The teak wood degreaser gives weathered and greyed wooden surfaces back their old wood color.
Areas of application:
Furniture, pergolas, pavilions, ship planks with hardwood surfaces such as:
teak
Robine
mahogany
beech
oak
Douglas fir
Bangkirai.
Old and new garden furniture, tool sheds, wooden terraces, teak plant boxes, etc.
Application:
The surface should first be cleaned. We recommend our W204 teak and hardwood cleaner, it is used undiluted and the wood is scrubbed or brushed while the teak cleaner works. Alternatively, the surface can also be freed of dust and dirt by hand, but it must be dry and clean for the treatment.

Moisten the treated areas with water. Then spray the teak wood remover generously and brush in the direction of the grain with a hard root brush and let it take effect for about 10-15 minutes. Then remove the dissolved graying with the stiff brush and plenty of water.
Processing:
The wood should be dry. Apply the graying agent generously to the surface of the wood with a brush or cloth and let it work for about 15-30 minutes. In the case of stubborn soiling, the exposure time should be 1 hour. Then rub off with a brush and rinse thoroughly with water. The drying time is approx. 1 day. Another little tip: In order to permanently prevent the wood from graying again, we recommend treating the wood with W205 Teak & Bangkirai care oil.
Processing instructions:
W204 Before you work with the W203 teak gray remover , you should use our W204 TEAK & HARDWOOD CLEANER , suitable for e.g. teak, Use Bangkirai or Siberian larch wood as a basic cleaner. Application of W203 teak gray remover Post-treatment with W205 Teak & Bangkirai oil : After completion, the treated wood surface appears a bit rough. Here you should rework the surface with our W205 TEAK & BANGKIRAI CARE OIL .
Recommended additional products:
W204 - Teak and hardwood cleaner (surface preparation)
W205 - Teak and Bangkirai care oil (protection and care)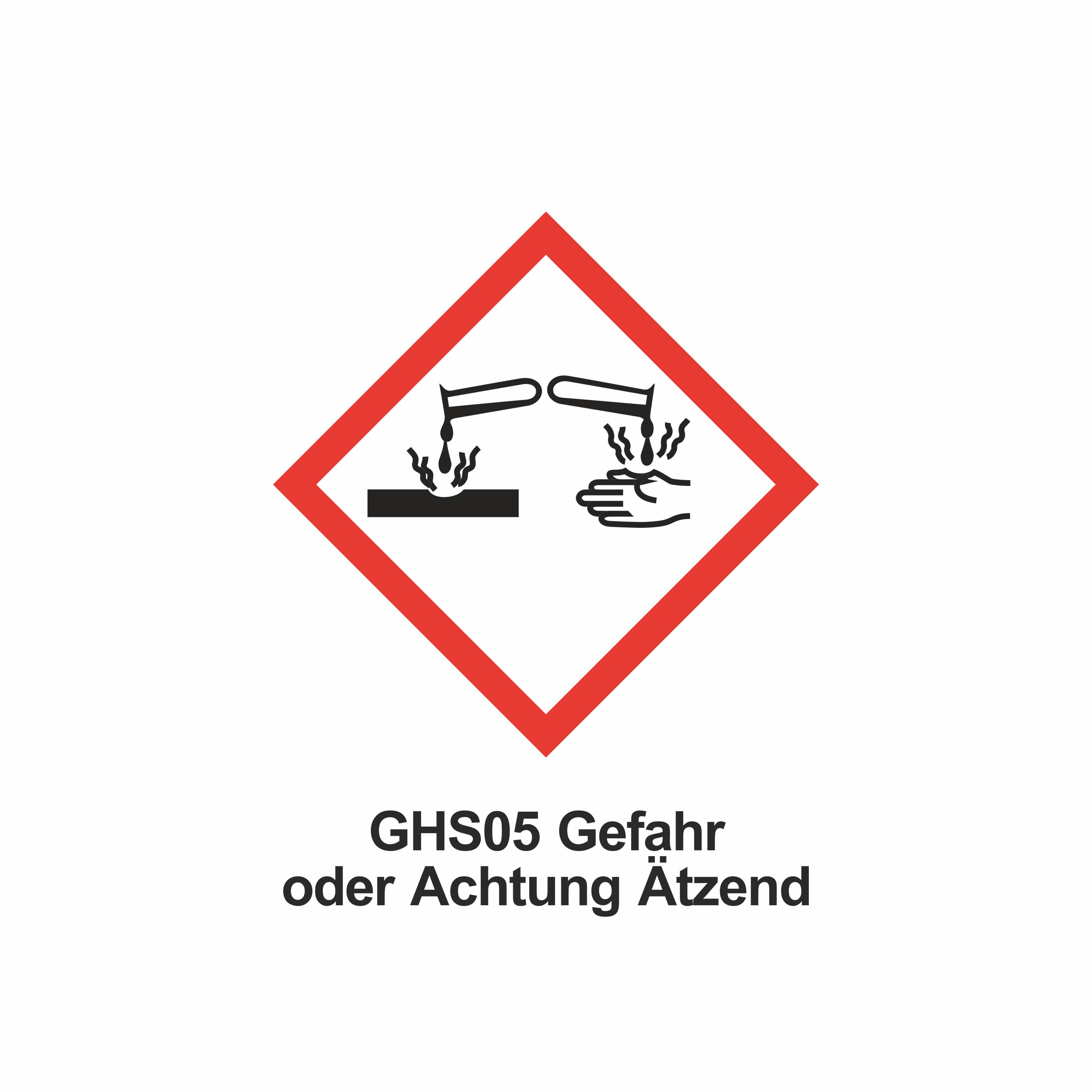 H-Statements
If medical advice is required, have the packaging or label ready / Keep out of the reach of children / Wear protective gloves / protective clothing / eye protection / face protection / If inhaled: Remove the person to fresh air and ensure that they can breathe freely / If swallowed: Immediately poison information center, Doctor or call / If in eyes: Rinse cautiously with water for several minutes. Remove any existing contact lenses if possible. Continue rinsing