Description
Water-based matte roof and base for tile roof, concrete roof, metal roof etc.

Care and beautification of roof surfaces

Weather-resistant / UV-resistant / water and dirt-repellent / high opacity / good adhesion / permanently elastic

Easy to use with a roller, brush or sprayer

High coverage = approx. 5m2/liter / professional container EN-certified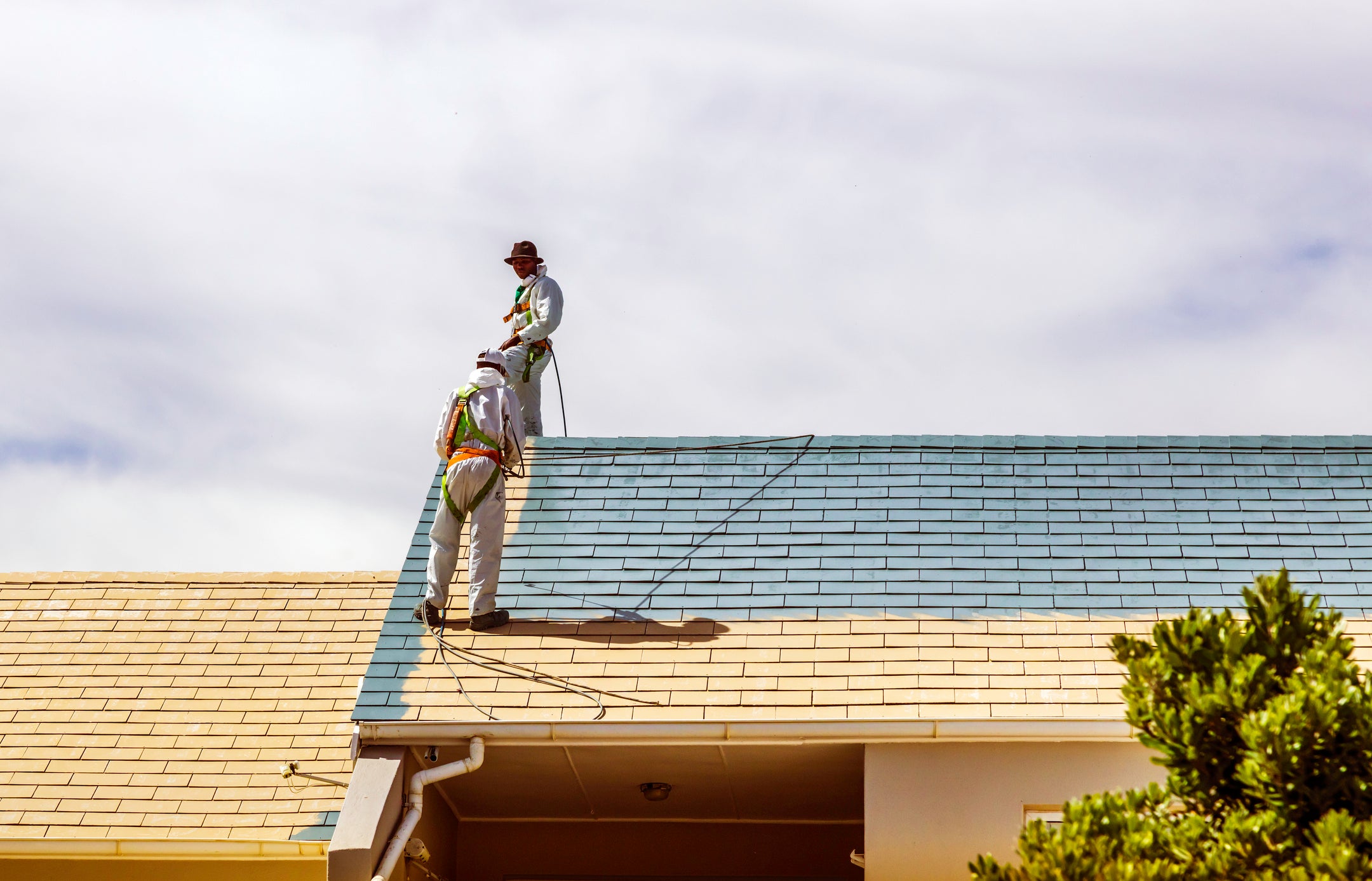 Roof MATTE paint - tiles coating renovation W510 1-20L
Water-based, matt roof and base paint/paint for tiled roofs, concrete roofs, metal roofs, etc. Weather-resistant/UV-resistant/water and dirt-repellent/high opacity/good adhesion/permanently elastic
Water-based, matt roof and base paint/paint for tiled roofs, concrete roofs, metal roofs, etc. Weather-resistant/UV-resistant/water and dirt-repellent/high opacity/good adhesion/permanently elastic
Product information:
For simple and long-term renovation of roofs without expensive and unnecessary roofing work. This quality product, made in Germany, can also be easily applied by inexperienced users with a brush, roller or sprayer.
MADE IN GERMANY
​High opacity
​Easy processing
Good attachment
​Weatherproof and UV-resistant
​Water and dirt repellent / permanently elastic
​Breathable = water vapor permeable / breathable
​Water-based / low odor emission
Professional container with clamping ring
​High coverage = approx. 5m2/litre per coat (double coat recommended)
​Processing with roller, brush or sprayer ​
​Applicable to tiles, roof tiles, Eternit (no asbestos), metal roofs, etc.

W510 can be used on both tiled and metal roofs. You can use it to achieve long-term and visually appealing renewal of your roof in a simple and inexpensive way.W510 is also available for colour Suitable for remodeling your roof.
Yield:
Approximately 5-8 sqm/litre depending on surface porosity and texture.

This is only a guideline and is not binding, as every surface has different properties that affect consumption. For an exact calculation, determine consumption quantities by applying a test coat to the object.
Recommended additional products:
PL210 – Floor paint roller with telescopic handle
SL300 – Anti-rust primer before painting, inside and outside
W509 – Primer First-coat Substrate preparation for Roof coating Brick Tiles
W510 – Roof Paint Repair Coating Brick Tiles Сoloration Satin
W890 – Algae and moss remover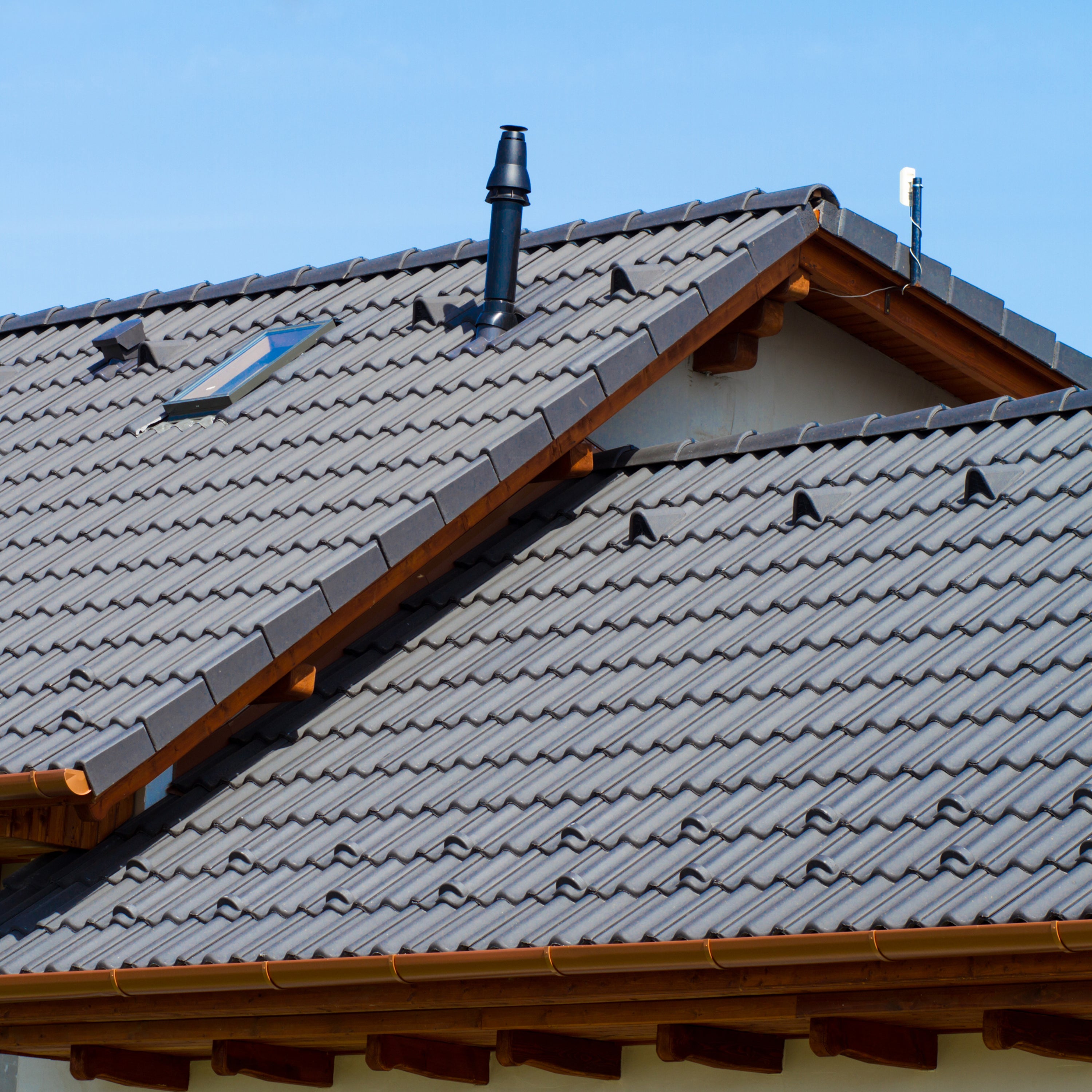 H-Statements
Keep out of the reach of children / Wear protective gloves and clothing / After skin contact: Wash with plenty of soap and water / If skin irritation or rash occurs: Get medical advice / Get medical attention / Dispose of contents / container as hazardous waste

This product meets the requirements
of the directives 2004/42/EG and 2010/79/EU
about the limitation of the VOC content.