Description
Boots varnish colored for wooden surfaces
Extremely resilient, solvent-based boat varnish
Very good adherence | High opacity | Good course
Can be used inside + outside | For above and underwater areas
Ideal for yachts and wooden boats due to good weather resistance and water resistance
Also suitable for sealing wooden stairs, parquet, garden furniture and other components in the garden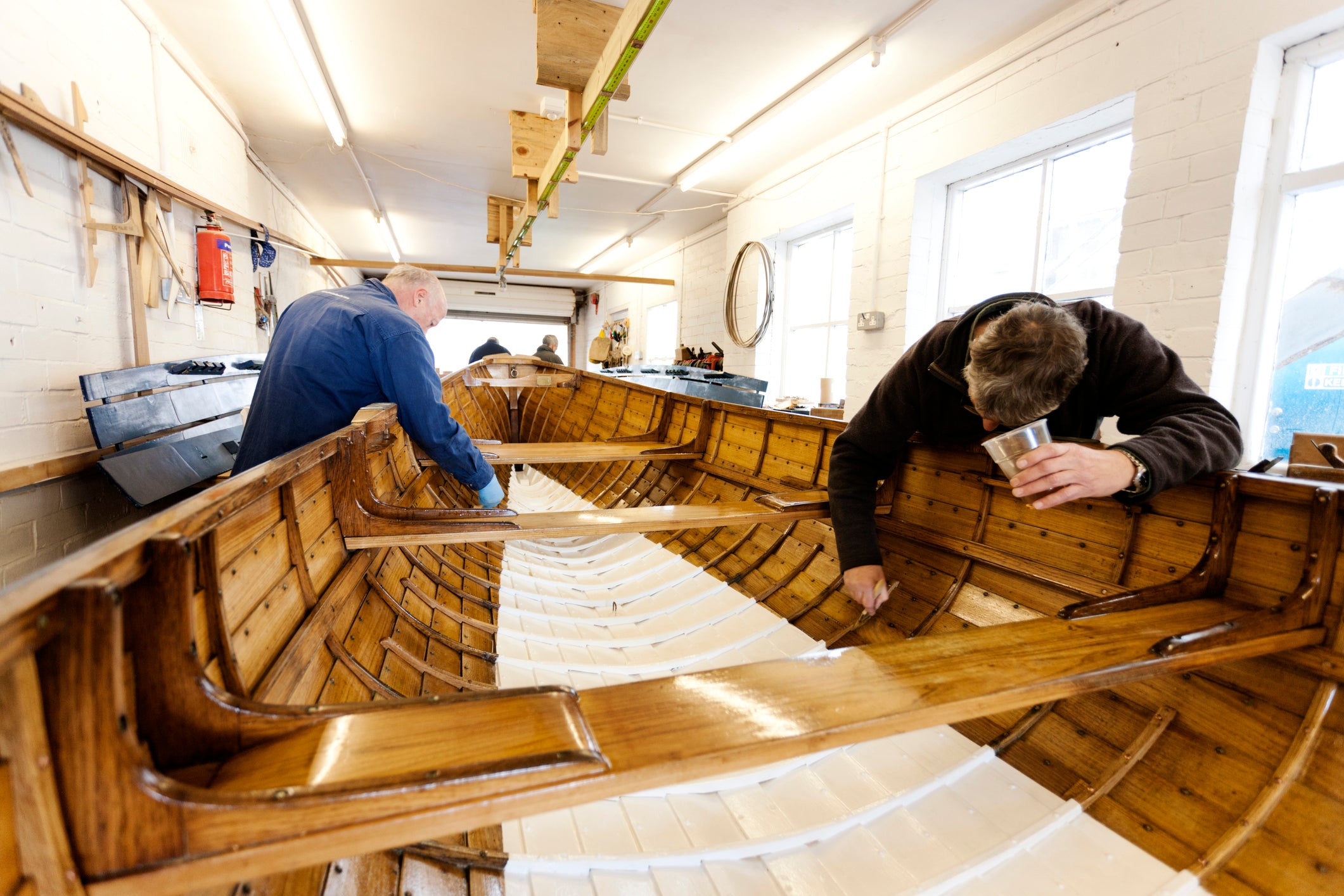 Yacht Boat Parquet Varnish Colorless Satin Wooden Surfaces Resistant W400 1-10L
Yacht paint
Boat paint for fresh water and sea water. The paint is particularly impact-resistant, weather-resistant, UV-resistant and abrasion-resistant.
This one-component special paint fills well, is abrasion-resistant and resistant to river water. Also suitable for wooden surfaces indoors and outdoors. Weather and waterproof clear coat for wood, such as wooden boats, yachts, garden furniture, railings, deck and interior cabins and other wooden surfaces
PLEASE NOTE THE PRODUCT IS NOW SOLVENT BASED!
For indoor use, we recommend our low-odour, water-based product W410, which is optimized for the special requirements of floorboards and wooden floors in living areas.
For boats and yachts that are in constant contact with salt water, we recommend our Yachtlack SL100
Product data:
High quality and durable surface
Very good filling power
Weather resistant & quick drying
Excellent leveling and abrasion resistance
Processing: Spray, roller, brush
For inside and outside
Very economical - approx. 8-10 square meters per liter
Areas of application:
Ideally suited for yachts and wooden boats due to good weather resistance and water resistance. Also suitable for sealing wooden stairs, parquet, garden furniture and other components in the garden.

Available matte finishes: Satin and matte
Surface preparation:
The substrate must be sanded before use and be clean, dry and free of grease, silicone and wax. You must first remove loose old paintwork. The more care is taken here, the easier it is to paint and the better the result.
Processing:
Spray, roller or brush the paint. 1-2 coats are recommended.

Please note: Colorless boat varnish alone does not provide sufficient UV protection outdoors.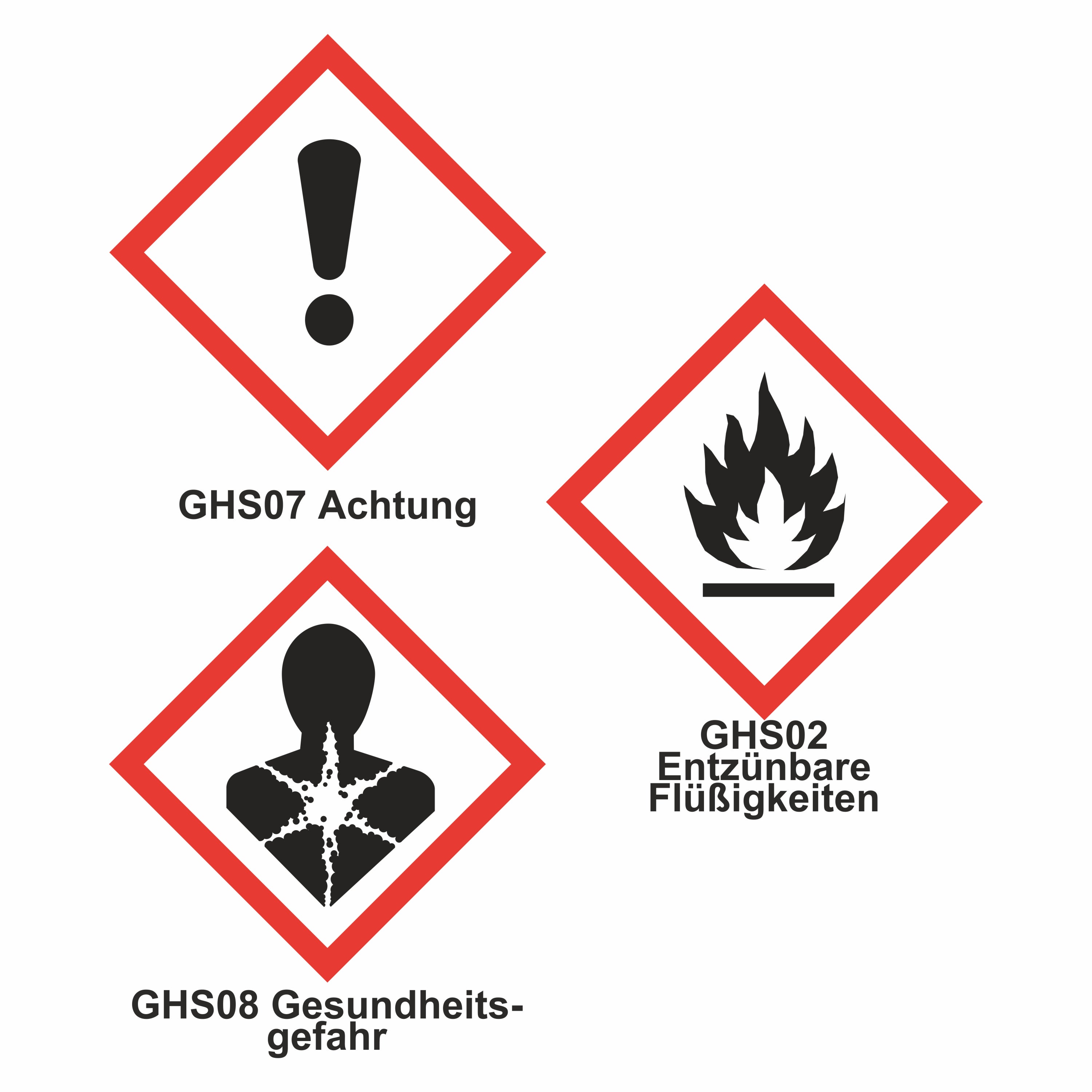 H-Statements
Flammable liquid and vapor / May damage fertility or the unborn child / May cause drowsiness or dizziness / May cause damage to organs / Harmful to aquatic life with long lasting effects

Keep away from heat, hot surfaces, sparks, open flames and other ignition sources. No smoking / Keep container tightly closed / Wear protective gloves / protective clothing / eye protection / face protection / If skin irritation or rash occurs: Get medical advice / Get medical attention / In case of fire: Use dry chemical or sand to extinguish / Store in a well-ventilated place

This product complies with the requirements of Directives 2004/42/EC and 2010/79/EU on the limitation of VOC content" so this sentence must ne in all labels